BEAUTIFUL, EFFECTIVE & RESPONSIVE WEBSITES
We are a full-service phoenix web design and internet marketing company that not only builds web sites, we know how to market them.
We know your web design is only as good as the leads and revenue it generates.
We have helped 100's of clients since 2001.
WHAT CAN WE HELP YOU WITH?
These are our most popular services:
WE LOVE WHAT WE DO AND WE THINK IT SHOWS
100's of projects. Here are some of our recent favorites!
We build beautiful, user friendly websites that engage viewers and convert them to customers. We develop using the latest standards in PHP, ASP.NET, HTML5, CSS3 and JQuery. Our websites include cross-browser and devices support for the optimal viewing experience.
View Service Details >>
My project was very complicated and he always found a way to solve each issue

It has been a great pleasure working with Cliff and his team at Hire A Wiz to complete the website for my new company. Cliff is an expert at what he does and I would recommend him to anyone building a website! You will thank yourself! My project was very complicated and he always found a way to solve each issue. Also, with each new website, there are a number of ongoing tasks and updates which Cliff and his team have been very good at responding to quickly based on their level of urgency. I am always amazed that they can keep up with the amount of details needed for each client project which they do very well. Hire A Wiz, you will be glad you did!

Michelle CEO Make The Switch USA

http://www.MakeTheSwitchUSA.com
I would highly recommend Clifford and Hire-A-Wiz for simple and complicated web designs

I have known Clifford Almeida for over ten years – from the beginning of his career. I continued to be aware of his career steps and how highly he was valued by his IT team for his knowledge and ability to lead. Clifford was a natural choice to build my on-line database. He understands my need for security to protect the privacy of children in foster care, so that they may find information about their lives through a virtual connection to their foster and biological families. I would highly recommend Clifford and Hire-A-Wiz for simple and complicated web designs and solutions for whatever your business needs.

Susan Adams President, Q&A Family Emporium, Inc

http://www.mychildsjourney.org/
Cliff developed a site that has become a benchmark within the Company

HireAWiz was able to take a technically detailed, difficult to conceptualize idea and make it come to life. Cliff developed a site that has become a benchmark within the Company for how this technical information is to be communicated to internal customers. He and his staff took our request and built an easy to navigate, easy to update web site and portal that is versatile, sharp, and branded specifically for our Company. After our experience, we have recommended HireAWiz to other organizations and they had equally impressive results. I recommend HireAWiz without reservation—they're a class act!

Eric Knott PHR Cox Communications

Website & services developed for internal use
I would highly recommend HireAWiz for any Information Technology needs

"Clifford Almeida and his staff at HireAWiz are experienced, professional, dedicated and creative. They provided me with an excellent and cost effective solution for my business in a timely fashion and now manage all my technology needs. We have used them for several years now, and would not think of going anywhere else. I would highly recommend HireAWiz for any Information Technology needs your company may need."

Marco Lopez Owner

http://fridasnogales.com
Clifford and HireAWiz were able to guide us

We had an idea for a web based business, but were new to ecommerce, and needed a partner to help us realize that idea. Clifford and HireAWiz were able to guide us from having no knowledge of the mechanics of online selling, to being a nationally competitive manufacturer and retailer, selling our custom products to both households and businesses (e.g Marriot, Monte Lucia Spa and Resort, Ritz Carlton, Google, Exon). HireAWiz helped us with our website, our online marketing, and our graphics design, and we are already planning a major upgrade with HireAWiz so we can go to the next level. Thank you very much HireAWiz!

Iryna Newton Owner, Arizona Custom Cushions

http://arizonacustomcushions.com/
He was a delight to work with and I highly recommend him

"Everyone should be lucky enough to have the advantage of working with an IT professional of Clifford's caliber. He is extremely knowledgeable and knows how to speak in "nontechie" language so you are clear about what he recommends. He was a delight to work with and I highly recommend him as a consultant well worth his fee."

Linda Whittington Deputy Executive Director, National PTA

http://www.pta.org/
Our Clients
Since 2001, our products & Services have helped 100′s of companies. Here are just a few you may know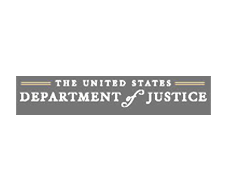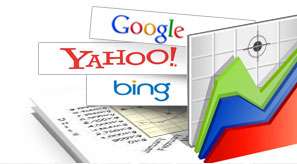 Get More Targeted Traffic
One of the keys to growing your business is to get your website in front of a highly targeted audience. And that's exactly what we here at HireAWiz – Phoenix web design will do for you with our custom marketing packages.
What makes us different from others offering similar services is that we strive to get you the best and most valuable traffic possible. That means that everyone who visits your site is already interested in your niche and thus very likely to be interested in your offer. And that means the traffic we generate for you will consist of highly targeted visitors who're already looking to spend their money on products and services just like yours.
What's more, we use a multi-channel approach that allows you to reach deeper into your market than ever before. Not only does this put your website in front of people who've never heard of you, but you'll also reach targeted leads that your competitors don't know how to reach!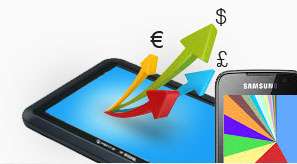 Improve Your Response Rate
Generating targeted, high quality traffic is the first step to growing your business, but it's just the beginning. Once that traffic arrives on your site, you need to persuade these visitors to take some specific action such as joining your list, purchasing your products or contacting you.
That's where we step in with our proven onsite conversion strategy, which turns more of your browsers into buyers. And that means you'll get a bigger return on your advertising and marketing investments.
How do we improve your site's conversion rate? Simple: by enhancing the content and design of your website to make it more user-friendly. In short, we make it easy for your visitors to take the action you want them to take. Plus we'll even test, track and tweak all aspects of your website and offsite marketing campaigns to make sure you're getting the best possible return on your advertising dollar.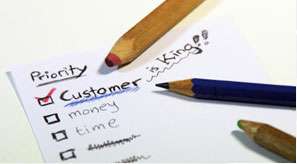 Create Loyal, Lifetime Customers
The easiest sale you'll ever make is when you persuade an existing client or customer to do business with you again. It requires very little effort to get repeat business, versus having to find and persuade cold prospects to buy from you. And that's why our overall marketing package for your site includes strategies for garnering repeat business and increasing the lifetime value of your customers.
One of the most effective ways we help you grow your business is by installing tools and other methods for you to quickly and easily build relationships and communicate with your customers. These methods include social media campaigns, blogging and email marketing. Together, these tools help you engage your customers, build loyalty and garner repeat business.
We don't just provide individual services – we provide custom, synergistic solutions to meet your needs. So contact us today to find out how we can help you grow your business by boosting your traffic, improving your conversion rates, and the increasing lifetime value of your customers.