PHOENIX WEB DESIGN SERVICES SECOND TO NONE:
Your website doesn't exist just to look pretty or win meaningless awards. Instead, your website has a job: to connect with your customers, turn browsers into buyers, and put more money in your pocket every day of the year. Fact is, your website is the best sales person on your staff! That's why you need a web services firm that understands both the art and science of marketing and design. Here at HireAWiz we meet your needs by offering the web design service that are both head-turning and extremely profitable. We do this by:
Creative Web Design Solutions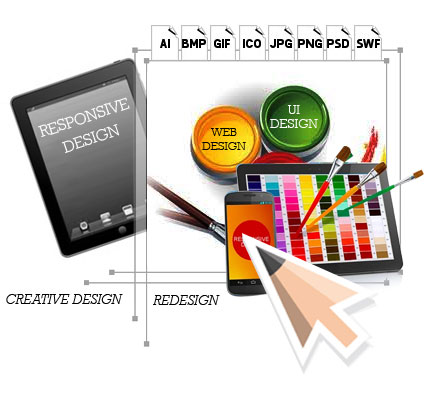 Designing sites with the goal of boosting your bottom line.
Creating user-friendly pages that keep your visitors on your site longer.
Employing cutting-edge technology to "wow" your visitors and instill trust.
Integrating your online and offline marketing efforts to build your brand.
End result? Your website effortlessly grows your business and closes more customers… even when you're not in the office. So if you're looking for a web design and marketing company that understands your business and the importance of your website ROI, you can trust HireAWiz. Contact our web development and design experts today for a free quote!
Is your website design a little outdated? Are your user interfaces a little user-unfriendly? Is your website just not returning the conversion rate and results you expected? If so, it may be time for a website redesign or user-interface (UI) redesign. That's where our team of web developers and graphic designers come in. Here's what we can do for you:
Freshen the design. You only get one chance to make a great first impression. Let us tweak your web design so that you can start impressing your prospects again.
Bring your website to the cutting edge. Old technology makes your website look old, outdated and stale. Updating your website helps you build trust and confidence with your prospects.
Boost your conversion rate. A beautiful, user-friendly website means more sales. Plus our designers aren't just artists, they're marketers too – so they know how to create eye-catching websites that get results.
If you just need a few tweaks to get your website performing at its best, give us a call or email us today for a free quote. You're going to be surprised what a professional website redesign and tune-up can do for your bottom line!
BEAUTIFUL, EFFECTIVE & RESPONSIVE WEBSITES :
We Make Your Website Look Good So That YOU Look Good.
Our Websites Help Convert Your Prospects to Customers.You have tons of competition. Your visitors know this. So when they go to your website to find information, products or services, they expect to be able to get what they need… fast. Otherwise, they're clicking the back button to get what they need at your competitor's site. That's where our web design team comes in. We'll create a stunning website for you that makes your business look good. Your visitors will get what they want. And you'll generate new leads, make sales, build your customer lists and grow your business. That's because our web design team understands that a website is more than just a show horse – it's a work horse too. And that's why you can count on our web designers to deliver a great website that creates great results.
Here's what you can expect when you work with our
 Phoenix web design experts: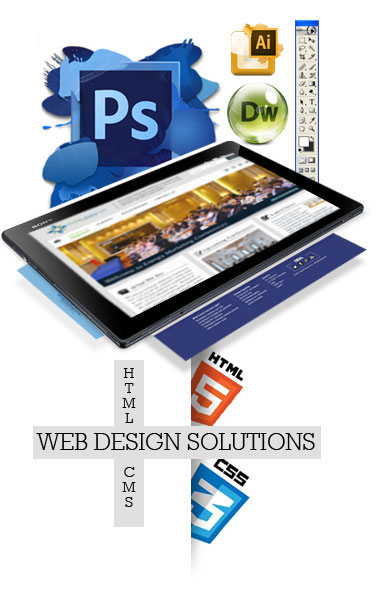 A Cutting-Edge, Custom Website: The idea that "cookie cutter" solutions work is a myth, just like unicorns and leprechauns. That's why we always create custom solutions that are just as unique as your business. Both you and your customers will love the professional design, user-friendly interfaces and your feature-rich website.
Flexible, Scalable and Powerful Solutions: We know your business is going to grow. We're counting on it. And that's why our Phoenix web development team creates flexible, powerful solutions that can grow with your business. This includes content management solutions, databases, applications and all the other features you need to grow your business.
Integrates With Other Solutions. Do you need your website to work with other solutions, such as PayPal, Facebook or other popular sites and applications? No problem. Our Phoenix web development team has years of experience working with other sites' APIs (application programming interface) to integrate your site with their applications. Read more about our social media services.
Built With Marketing in Mind. We create websites that make it easy for you to market your business. This includes a Google-friendly design, integration with social media, mobile-phone-friendly features and everything else you need to get more targeted visitors to your site. After all, great web design is useless if no one is around to see it.
Accessible Across Browsers: It used to be that just about everyone used an Internet Explorer browser to surf the web. That's not true anymore. And that's why our web designers create your website to work across all browsers, including Explorer, Chrome, Firefox, Safari and Opera. We can even build a site with your mobile phone users in mind.
Security You Can Trust: You handle a lot of your client's sensitive information. They need to be able to trust you. And you need to be able to trust your website's security. Fortunately, you can rest easy when you work with our Phoenix web development team, because we have years of experience in creating secure websites that both you and your prospects and customers can trust.
Usability: Some designers create stunning sites that are so stunning they're actually confusing to visitors. Don't let that happen to your site. Let us create your website, and you'll get a design that's both beautiful and functional, cutting-edge and yet completely intuitive.
Whether you're looking for a brand new custom website or you're just looking to give your existing website a makeover you can count on our Scottsdale website design team to deliver a website that exceeds your expectations, on time. So what are you waiting for? Call or email us today to get a free quote and find out how we can help you.
Want to Learn More About Our Web Design Services? Please Continue Reading…Website Application Development
We understand that owning a small business often means you probably don't have a lot of time so creating you a website that is efficient is essential to your company's success. As a premier Phoenix web developer that has been in business for over 10 years our team can take advantage of many different resources to help your website become more efficient and save you time. We can develop anything from content management systems to eCommerce stores to lead tracking systems. To accomplish this our web design Phoenix team uses a wide variety of programming languages:
| | | | | |
| --- | --- | --- | --- | --- |
| ASP/ASP.NET/VB.NET | XHTML | Cake PHP | Joomla | MySQL |
| XML | HTML5 | OS Commerce | WordPress | MS Access |
| PHP / LAMP | CSS / CSS3 | Magento | Drupal | MS SQL |
| XML | AJAX | Code Igniter | DotNetNuke | Oracle |
CMS Solutions
Content Management System For Easy Updating
Static websites are so 1999. Today savvy business owners know that the key to connecting with prospects is to create dynamic web pages with frequently updated content. This makes your site useful, interesting and relevant, all of which keep your prospects coming back again and again. End result? Trust grows, and so do your revenues.
Great graphic design that wows your prospects and customers.
A worry-free platform built or customized by our experienced PHP web developer, .NET programmer, database development specialist, or other qualified programmer.
A user-friendly backend which makes it easy for you to update and manage your website.
Whether you need an ecommerce website or you're just looking for a blog, our web development team can build and manage the perfect content management solution for you and your business. And whether you need a system built from the ground up or you're just looking for a website redesign, you can expect: Bottom line: You can get a site with form and functions that exceed your expectations, all at a surprisingly affordable price. Contact us today for a free quote!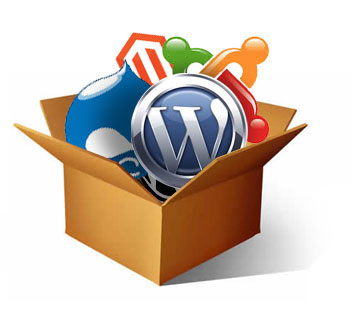 First impressions can mean everything for your online website. Most of the visitors to your website will decide within the first 20 seconds whether they are going to do any type of business on your page. We use our years of Phoenix web development experience to design you a website that will make your visits look at your page with astonishment. We want your new customers to turn into repeat customers.
We will use our Phoenix web development experience to design a website that is both user-friendly and is visually amazing.
Our web design Phoenix team uses PHP, .Net programming, database development, plus many more skills to design a custom website that will work for your company.
You will no longer have to pay for an hour worth of work just so your web design Phoenix team can post content the following day. Our CMS solution or custom CMS will allow you to update your content instantly and on your own.
Being able to update your content will not only save you from being nickeled and dimed by your Phoenix web development team but it will allow you to get the content up immediately for your customers to begin viewing. We make adding and removing content so easy you will be wondering why you didn't invest a CMS before now.
HTML 5 Apps
Today most people do their web surfing on some type of mobile device and with it we are seeing the rise in popularity of both mobile and internet apps. A technology that is gaining popularity in the technology world is HTML5. HTLM5 is popular because it will allow you to only create one app that will work on all devices. Before you decide whether HTML 5 is the right choice for you ask yourself these questions:
Who is your target audience?
What features does the app need to have?
What is the purpose of the app?
Understand the difference between developing your app in HTML5 and using Native apps. Our web design Phoenix team will be able to discuss both options with you and help you choose the one that will bring you and your company the most success. Read more about HTML5 Apps.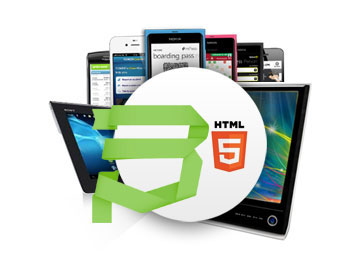 E-Commerce
With ID thefts running rapid in the world today people are hesitant to divulge their personal information on any website. In order to be successful you must have the security on your eCommerce website that allows your customers to checkout quick, secure and safely. Having an eCommerce website that is not properly designed can cause bugs on the backend which could cause hours or days of repair. During the down time your website and source of income will not be producing. This is why you need to allow our web design Phoenix team to use their experience to make minimize any issues that could arise. A website works 24/7/365 and you need it be running at full force the entire time. Read more about our E-Commerce Solutions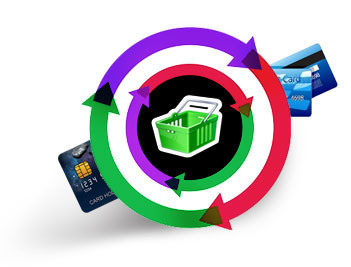 Web 2.0 Solutions
Make A Good First Impression With Our Web 2.0 Solution
Imagine walking into a dilapidated retail store with peeling paint on the outside, tacky green 1970′s wallpaper on the inside and a musty odor. You'd probably turn right back around and find yourself another store.
Here's the thing: Your website and business image may be giving your prospects the same "outdated," stale impression. And if this is what's happening, then your prospects are probably hitting the back button. In fact, you can check your traffic logs to see if your visitors are sticking around for just a few seconds before leaving. If so, you may need a website redesign.
Fortunately, you can turn things around and make a good first impression with our Web 2.0 solutions.
Here's what we can do for you:
Create a crisp Web 2.0 look for your site. Looks matter. First impressions count. And since your website is the virtual face of your business, you need to make sure it looks crisp, clean, professional and trustworthy. Our graphic designers and team of web developers can create this look for you.
Develop a social media strategy. Smart business owners know that it's important to establish a presence on Facebook, Twitter, YouTube, LinkedIn and countless other social media sites. Let us help you kick off your social media campaign to reach your savviest prospects and customers.
Offer the latest technology. Whether it's cutting-edge PHP web development or mobile application development, our web developer team will make sure use the latest web technologies to get results and impress your visitors.
Let us bring your business into the future with our Web 2.0 solutions – Contact us today for a free quote!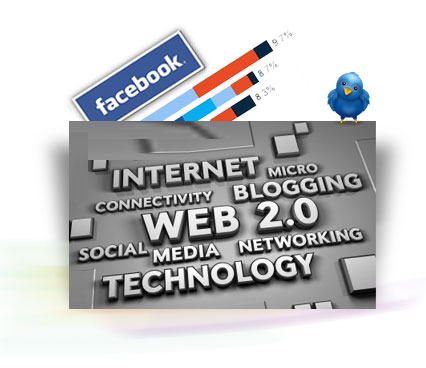 Whether you've outgrown your content management system, you're looking to freshen your website, or you need an entirely new site built from the ground up, you can trust our Phoenix web design team to give you exactly what you need, on time.  So give us a call at 623.521.1418 or email us right now to find out what we can do for you and to get a free, no-obligation quote – you'll be glad you did!